Super strength as it appears in Teen Titans fan-fics.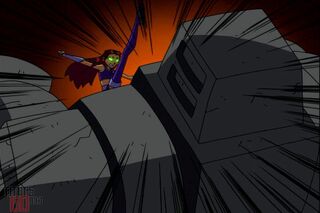 Martian Manhunter
Hawkman
Hawkgirl
Wonder Woman
Hulk
Beast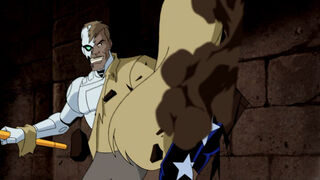 Darkseid
Brainiac
Jax-Ur
Mala
Clayface
Killer Croc
Solomon Grundy
Amazo
Carnage
Sabertooth
Juggernaut
Apocalypse
Appearances
Edit
Justice Evolution - Superman, Superboy, Martian Manhunter, Hawkgirl, Wonder Woman, Starfire, Blackfire, Hulk, and Beast use their incredible strength to fight foes like Darkseid, Zod, Amazo, Grundy, Carnage, Sabertooth, Juggernaut, and Apocalypse.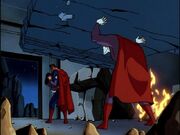 Teen Titans - Superboy, Cyborg, Starfire, and Blackfire use their strength to assist in fighting such foes as Metallo, Bizarro, Zod, Jax-Ur, Mala, Clayface, and Killer Croc with help from Superman, Krypto, Bizarro, Mister Freeze, and Galfore.
Starfire and the Seven Tiny Titans - Superboy, Wonder Girl, Cyborg, and Starfire possess super strength as well as Starfire's sister, Blackfire.
Superboy - Due to a genetic goof, Superboy already has access to his super strength at a very young age. Other super strong heroes include Starfire and Cyborg, in addition to the deceased Superman.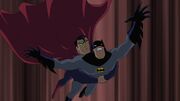 Conner - Conner developed super strength at two when he lifted up a huge log. Others who posess super strength are Superman, Starfire, Martian Manhunter Hawkman, Hawkgirl, and their opponent, Darkseid.